2nd generation Sylvania Xenarc X6024 HID
2nd generation 7" X6024 HID headlight (30% more light over 1st generation).
This design maintains a classic headlight look and a more gradual cutoff above the horizon which is better for hills and valleys. It comes with a 3 year Mfg's warranty.

$299 pair

All of our HID Sealed Beam Upgrade kits comply with Federal Motor Vehicle Safety Standard (FMVSS) 108, Canadian Motor Vehicle Safety Standard (CMVSS) 108 and Society of Automotive Engineers (SAE) J2009 for Discharge Forward Lighting Systems.

The HID- Xenon Sealed Beam Headlight Kits Include:
2 Osram Sylvania D1R Powered HID Low Beam Lamp Assemblies (X6024 & X6054 have an integrated high beam)
2 Osram Sylvania H1 (55W) Powered High Beam Lamp Assemblies (except X6024 & X6054 which have an integrated H3 - 55W)
Two Osram Sylvania D1 Electronic Ballasts
Two Wiring Harnesses With Relays (our exclusive headlight mating sockets eliminate need to cut existing factory headlight sockets)
Two Ballast Mounting Brackets
All Necessary Mounting Hardware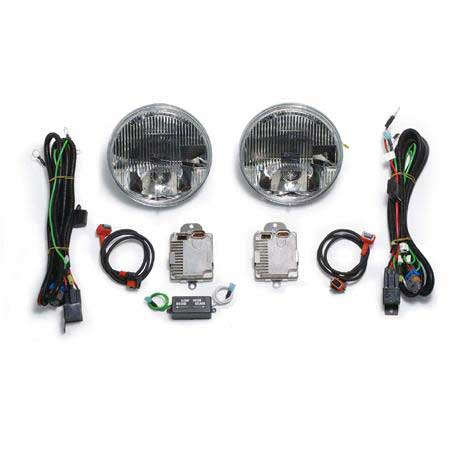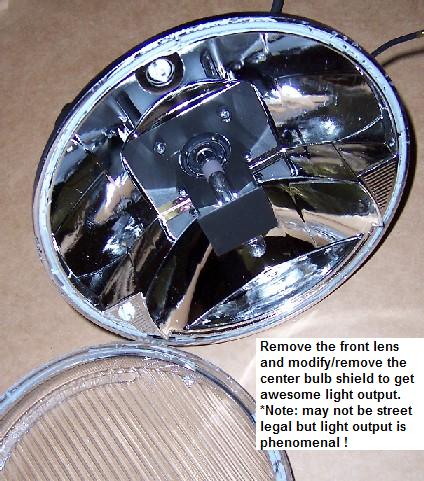 Additional Information:

Xenarc® X6024 and X6054 Sealed Beam Upgrade Kit Installation Instructions (linked to Sylvania.com)
*note: while these kits are manufactured by the same company and use identical Osram Sylvania components, these 2nd generation headlights are not offered by Sylvania.
*Note: Please check with your local regulating agency regarding use on public roads.
All product information and specifications are provided from the respective manufacturers. Suvlights.com nor its representatives will be held liable for mistakes. Suvlights deems the information to be reliable but does not guarantee its accuracy.