Halogen Bulbs -Sylvania
Sylvania XtraVision Twin Pack with $4/pair rebate**
Sylvania SilverStar Twin Pack with $5/pair rebate** Rebate Form
Sylvania Silverstar Signal Lighting Twin Pack with $5/pair rebate** Rebate Form
---
Sylvania SilverStar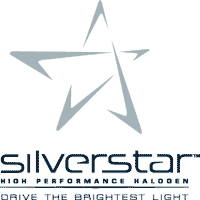 Click here for more technical information
Click here for review of the Silverstar bulb
The difference is clear
| | |
| --- | --- |
| Standard Halogen | SilverStar |
Bulb Size
Description
Wattage
Price (pair)
9003/H4
Sylvania SilverStar
55/60W
$40.00
9004/HB1
45/65W
$40.00
9005/HB3
65W
$40.00
9006/HB4
55W
$40.00
9007/HB5
55/65W
$40.00
| | | | | |
| --- | --- | --- | --- | --- |
| H7 | Sylvania SilverStar | 55W | $44.00 | |
---
Sylvania XtraVision
Click here for more technical information for the XtraVison bulb
Bulb Size
Description
Wattage
Price (pair)
9003/H4
Sylvania XtraVision
55/60W
$25.00
9004/HB1
45/65W
$25.00
9006/HB4
55W
$25.00
9007/HB5
55/65W
$25.00
---
Sylvania Silverstar Signal Lighting
NEW SilverStar Signal Lighting- gives you the crisp, clean styling of clear lens signal lighting design and produces a 100% street legal amber light when lit.

SYLVANIA's SilverStar amber signal bulbs feature the latest breakthrough in European Diadem™ interference coating technology to produce a signal lamp that is sparkling iridescent blue when unlit, and legal amber color when lit.
Upgrade to SilverStar®
100% Street legal amber signal when lit.
Lamp Number

Volts

Amps

Base

Replaces

1156A ST

12.8

2.1

Single Contact Bayonet

1156A, 1156NA

$25.00/pair

1157A ST

12.8 / 14.0

2.1 / .59

Double Contact Bayonet

1157A, 1157NA

2057A ST

12.8 / 14.0

2.1 / .48

Double Contact Bayonet

2057A, 2057NA

3057A ST

12.8 / 14.0

2.1 / .48

Double Filament Wedge

3057A, 3057NA

3157A/4157A ST

12.8 / 14.0

2.1 / .59

Double Filament Wedge

3157A,3157NA

3457A/3357A ST

12.8 / 14.0

2.1 / .59

Double Filament Wedge

3457A, 3457NA

7507A ST

12.0

1.75

BAU 15s

7507(PY21W)
Additional Information:

What is the difference between the Sylvania Silverstar and the Osram Silverstar?

** An original Rebate form will be included with every order. Rebate offer for XtraVision, Silverstar and Silverstar Signal Light expires on 3/31/2004 and must be postmarked by 4/30/04. Limit $8 per household or address for XtraVision. Limited $10 per household or address for Silverstar and Silverstar Signal Lights
Prior to installation, it always a good idea to wipe the glass surface with a clean lint free cloth and rubbing alcohol regardless of whether or not the glass surface was touched by your fingers.

All product information and specifications are provided from the respective manufacturers. Suvlights.com nor its representatives will be held liable for mistakes. Suvlights deems the information to be reliable but does not guarantee its accuracy.