Valeo Sylvania XENARC HID Lights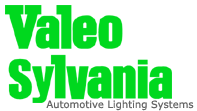 Sylvania's HID aftermarket products illuminate the night better than anything on the road. The Xenarc High Intensity Discharge lighting represents a whole new dimension in driving. With a whiter light and three times the output of halogen, Xenarc HID delivers improved peripheral vision, and enhanced down-road visibility for a safer drive. All this while consuming about 65% of the power used by halogen bulbs resulting in a lifetime of up to 10 times longer. There is no better investment for your car than the Xenarc HID products. Your safety depends on it.

We Carry The Complete Line Of Sylvania HID Light Systems For Headlights And Auxiliary Lights.

See all Sylvania Xenarc HID products

Special factory incentives on all Sylvania Xenarc HID light systems ! We guarantee the lowest price!

While others are charging full price on these HOT items, we offer the best for less. We have the largest selection of HID light systems including custom applications.
Comparison chart between Xenarc HID and Standard Halogen

Standard Halogen Bulb


XENARC Standard HID
(X2010, X2020, X4656,
X5006, X6024, X6054)
XENARC D-HC HID
(X1010)

Light Source
Filament
Arc Discharge
Arc Discharge
Color Temperature
~3,000° K
4,100° K
5,400° K
Lumens/Light Output
700 - 1,000
3,200
2,600
Light Source Watts
55W
35W
35W
Life
320 - 1,000 hours
Up to 3,000 hours
Up to 3,000 hours


X1010 Auxiliary Low Beam Light


X2010 Ford F150 (1997-2003) & Expedition (1997-2002)




X2020 Chevy Silverado (1999-2002), Suburban, & Tahoe (2000-2003)


All sealed beam sizes (X4656, X5006, X6024, & X 6054)


Xe7 Bi xenon "DOT" Projector Kit (7", 6024)
* UPS Ground shipping applies to continental 48 states, Alaska & Hawaii are slightly more.